BidCore
Speakable Case Study
Social action company, Speakable, uses technology to make it easier for people to participate in civic engagement – whether by donating, signing a petition or emailing a policymaker – within the ad creative. It buys media on behalf of not-for-profit organizations and socially engaged brands via direct publisher relationships.
Aligning its creatives with relevant editorial and driving interactivity with its unique formats is critical for Speakable; using BidCore, it was able to source supply from over 50 SSP partners and more than 120 directly integrated publishers to find inventory that connected its unique interactive experiences with relevant content and audiences.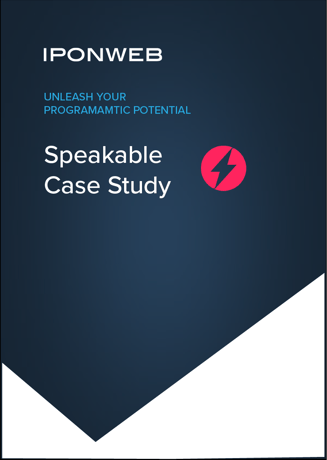 Download out case study to learn how the BidCore team to developed custom metrics that tracked various user interactions inside its creative formats to drive bespoke optimization strategies aimed at maximizing user engagement.