With our 24 Hours at IPONWEB series, we sit down with one of our employees to discuss their role here, what they do, why they do it, and what they love about working with our team. In this edition, we're spending time with Stephanie Chang, Sr. Product Marketing Manager, Client Enablement in our New York office.
Hi Steph! Thanks for taking the time to share your story. To start, please tell us a bit about yourself, and how you made your way to IPONWEB

.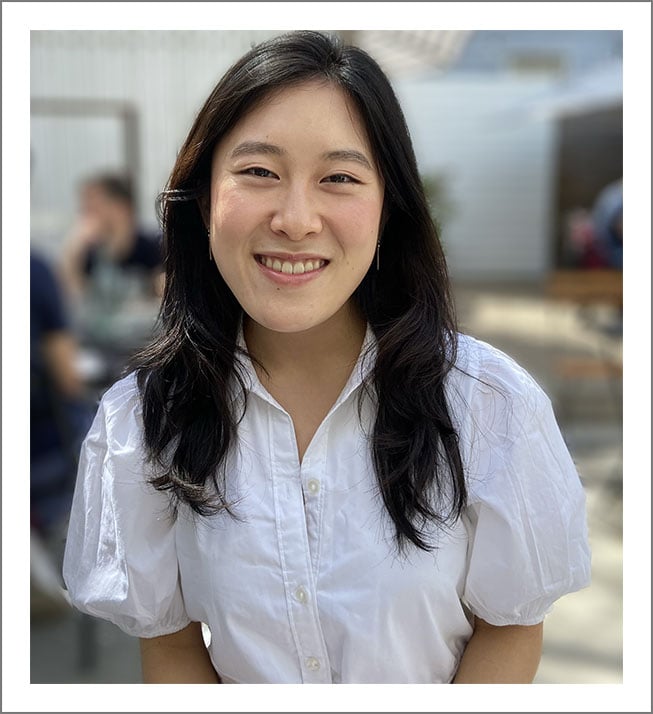 Like many others, I stumbled into a career in ad tech. I started my career at media agencies, where I was focused on educating clients and enabling them to leverage programmatic when it was still in its more nascent stages within the advertising ecosystem. While in those roles planning and buying programmatic for clients, I realized my desire to move closer to the technology powering the ecosystem, so I took on a role with the Adobe DSP, Adobe Advertising Cloud.
Throughout my 3 years at Adobe, I focused on crafting strategic roadmaps and success plans for clients to enable programmatic success in various Client Services and Customer Success roles. In those roles, I worked closely with Product Marketing, Product, and Operations teams to provide strategic recommendations which balanced both internal product adoption and revenue goals alongside the client's main business objectives to ultimately increase customer satisfaction and growth.
The customer-centric framework that I developed from that experience has shaped my work today, and was pivotal in helping me realize that I was interested in shifting my career to Product Marketing. I was looking for a role that would combine my customer communication skills with my passion for creating frictionless customer experiences, and was thrilled to have the opportunity to do so with a programmatic innovation powerhouse like IPONWEB.
What does Client Enablement mean to you, and how does your role contribute to the success of IPONWEB's customers?
Client Enablement represents a laser focus on the customer experience and helping our clients get more value from the products and services we deliver to them – faster and more consistently.
On the day-to-day level, this involves equipping our customers with the appropriate tools and training they need to get the most value from our platform. When they have questions, do they have the appropriate knowledge documented in a format that's easy to understand? Are they being made aware not only of new feature releases, but also given the appropriate context to understand how those features may help them achieve their business or performance goals? These are just some of the questions I tackle daily for our clients.
My role is completely centered around the customer, so my goal is to ensure that all of our clients have the smoothest possible experience once they've made the great decision to partner with us. That typically starts with the first key pivotal customer touchpoint: the onboarding process. I've been working with our teams to identify opportunities for improvement and getting customer feedback on how their experience has improved based on those optimizations. And onboarding is just the start – I'm constantly reviewing every step a customer might make in their journey with us and thinking up – or crowdsourcing – ideas of how to make a meaningful impact on the customer experience.
What are some of the tangible things you work on, and how do you work across teams?
I work on a variety of projects: internally, I'm focused on ensuring our GTM (Go-To-Market) teams are fully equipped with the knowledge and resources they need to communicate with and service our customers most effectively. In practical terms, this involves developing training and enablement programs around key industry topics or new product feature releases, auditing and updating processes to keep teams working efficiently, and acting as a go-between for the Product team to communicate product positioning nuances.
Externally, I'm focused on developing education and training materials for clients to more easily use our products, collecting feedback on underutilized product features, and developing supporting content (one-sheeters are a Product Marketer's best friend!) to help increase engagement, and updating documentation to ensure client questions are consistently being addressed.
What's your favorite thing about working at IPONWEB?
Hands down, the people! I'm so honored to be working with such a brilliant group of individuals. I particularly appreciate the diversity of thought that each and every IPONWEBian brings, and that despite any difference in background, role, or approach, each and every person is willing to come to the table to collaborate and create the optimal experience for the customer.
What skills do you think are most important for being effective in your role?
First, listening and empathy. The ability to connect with customers on different levels to understand their concerns, anticipate their needs, and address any questions they might have. This applies internally as well, because our Client Services and Sales teams can only be more effective if the tools, resources, and knowledge we provide them are tailored to fit their needs as well.
Second, collaboration. For my role, it's crucial that I'm constantly collaborating with other teams, and that I approach every problem as an opportunity for increased collaboration across teams. My goal is to bring our cross-functional teams together to help solve customer challenges.
Finally, storytelling and strategic thinking. I see storytelling as being able to distill the essence of our product's value into a message that resonates with customers. For me, that's at the heart of Product Marketing, and my role in particular, and I must always do so with the broader product vision and company goals in mind.
What's one site, newsletter, or podcast that you'd recommend to someone just getting into the ad tech space?
The AdProfs "This Week in Ad Tech" newsletter consistently provides a digestible snapshot of industry trends and current events – highly recommended!
A big thank you to Steph for chatting with us for this Q&A. If IPONWEB sounds like your kind of place, we'd love to welcome you to the team. Learn more now by checking out our current opportunities.